5 Things to Consider When Finding Residential Window Cleaners
Residential window cleaning is gaining a lot of popularity among homeowners. It helps in improving curb appeal and creating an excellent first impression. Regardless of your property's size, it's essential to choose the best residential window cleaners with the relevant skills and experience. These experts will help you save a lot of time and money because they understand all window cleaning aspects. No homeowner wants to get poor-quality window cleaning services. Everyone wants to get value for money whenever they ask for this essential service. Below is a detailed guide on things to consider when looking for residential window cleaners:
Reputation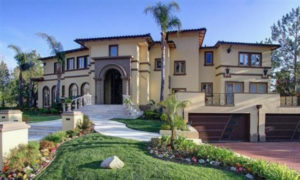 Good residential window cleaners will always be reputable within a particular area. Their reputation is usually a result of their reliable window washers and overall customer satisfaction. Therefore, before you decide on any window cleaning service, ensure that you ask around the most reputable company. A company that has good services will always sell itself. You can ask for a few companies and compare them.
Location
It's usually advisable to choose a window cleaning service that's located near you. You may still choose a company that's located miles away. However, in this case, you should be ready to pay a relatively higher price. This is because they'll have to incur a lot of fuel costs. To avoid these unnecessary costs, find a local window cleaning company.
Cleaning method
Some residential window cleaners still use the traditional ways of cleaning. Today, there are fast and efficient ways of window cleaning. Therefore, before you select a window cleaner for your property, ensure you enquire about the method of cleaning that will be used. This will help you save a lot of time. Additionally, don't also forget to ask about the cleaning solutions and detergents they'll use to be sure that your family is safe.
Window Cleaning Prices
In most cases, the charges will vary depending on your window sizes, number, and location. Therefore, you should always start by asking for a quote. This will help you know whether your budget will allow it or not. If you simply get a residential window cleaner to do the job without knowing their charges, you might end up paying more than you think. Also, you should be aware of companies that ask for payments upfront to avoid getting low-quality services when you've already given out your hard-earned cash.
Insurance
Choose professional residential window cleaners who are properly insured. This is essential because damages can sometimes happen to your property or personal accidents. For instance, a ladder might fall onto your vehicle, causing a lot of costly damages, or someone may slip and fall while trying to reach windows that are far. No matter the kind of damage or accident that happens, the insurance provider will cater to them. As a homeowner, you won't be responsible for anything, unlike if you do it yourself.
In conclusion, these are the top things to consider when choosing a residential window cleaner. Ensure that you research more about a company before you decide to select them. Visit their website and check comments and reviews.